Welcome to our site! Our Online Store is open 24/7
Tractiongrips© are made in the USA, by proud Americans,
right here in Georgia!
We are a licensed firearms dealer (FFL), so we are able to receive & ship firearms.
We would love to serve your firearms needs locally in northeast Georgia.
Dealers are welcome to contact us in regards to our wholesale pricing and terms.
Tractiongrips are a great product to add to store shelves, or to sell at gun shows.
We're adding new items all the time.
Just added... Xbox One controller rubber grip overlays.
Need something you don't see?
Just let us know and we'll see what we can come up with.
Perforated Lambskin grips are back!
Fall is in the air! Tractiongrips work great for shooting with wet or gloved hands.
No pumpkin Spice or premature Christmas music required.
Tractiongrips decals now on sale, most colors only $1 each!
*Many of our products can be found on Amazon.com,
where Prime members can get free 2-Day Shipping!
Click to shop our Amazon storefront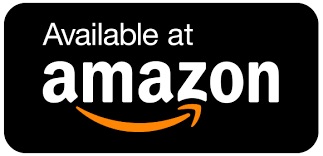 Tractiongrips© is proud to offer an extended line of custom grip products designed to improve weapon retention, even under harsh shooting conditions.
We only use the finest materials, which are tested and proven to perform extremely well. Our textured rubber grips are thinner than other brands, and will not effect how the weapon fits in your hand.
The textured rubber material is far more comfortable against bare skin than other brands of grips, but adds a lot of "traction" to keep the weapon in place while being handled.
Our mineral grit grips sets are made from high quality 3M brand material that offers an extreme amount of traction, but won't shed grit and wear out like other grit type grips on the market that are commonly made of sandpaper or skateboard tape, and leave your hands covered in sand.
New, and now in stock!... Coyote Brown Tractiongrips© that look great on Glock 19X and FDE frame pistols.
Find them in our store area under the Custom Grips category
.